Over 300 people visited the Club's exhibition in Radley Village Hall on 2nd and 3rd November 2013 about the railway in Radley, its history, the people who used it and the people who worked on it. They were also able to enjoy refreshments provided by Radley WI and to buy a copy of the Club's new book, Radley People & the Railway 1843-2013, written by Club chairman Christine Wootton with contributions from members and others.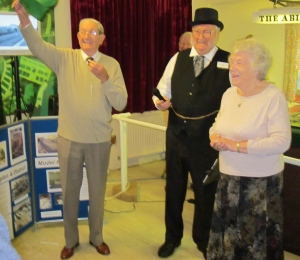 The exhibition was opened by Richard Tolley, a former engine driver on the branch line from Radley to Abingdon (affectionately known as 'The Bunk') who blew his whistle and waved his green flag in the railway's traditional signal. Richard is pictured alongside the 'stationmaster' for the day, Eric Blanks, and Club chairman, Christine Wootton.
The displays were put together by Club members, Rita and Brian Ford. The collection of railway memorabilia included the 'Radley' nameplate normally on show at the shop at Radley College.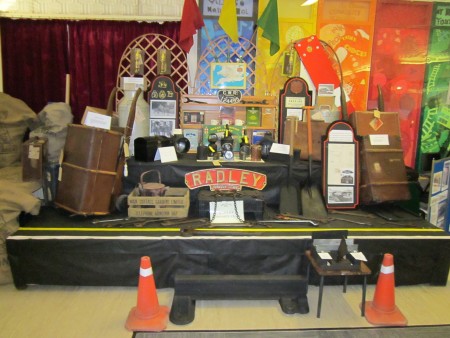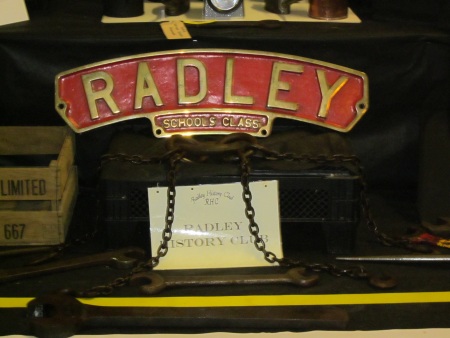 A highlight of the exhibition was the working model of the Abingdon Branch layout built and operated by members of Abingdon and District Model Railway Club. The model shows what Abingdon station looked like before it closed to passenger traffic in 1963 and before Waitrose arrived.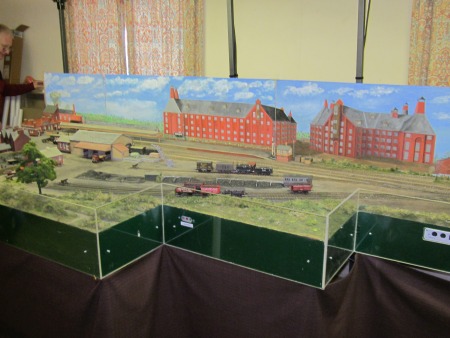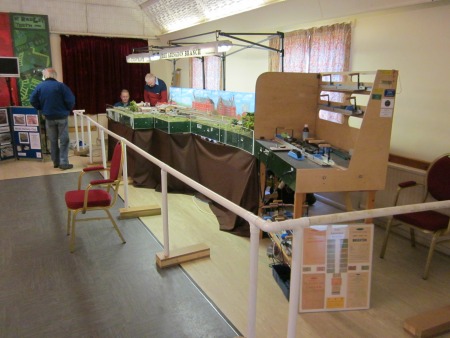 The exhibition was based primarily on photographs and other material from the Club's archives, Club members and local railway enthusiasts. One series of photographs showed the impressive array of buildings at Radley Station in 1957 – now all long since gone – and another the stages in the replacement of the bridge over the railway carrying the road to Lower Radley in November 1983.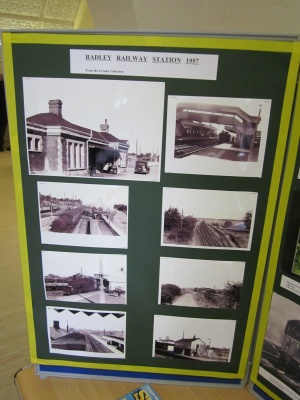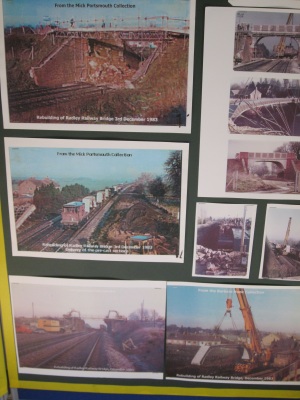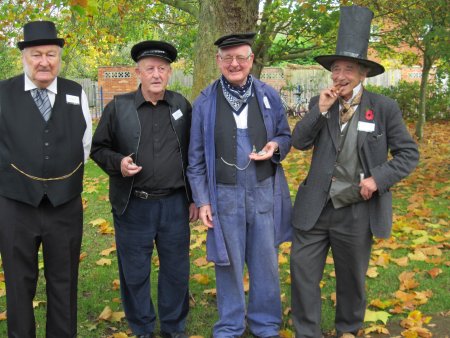 Visitors were greeted by a team of Club members dressed for the part. Left to right: Eric Blanks (stationmaster), Brian Ford (porter), Tony Rogerson (engine driver) and Denis Standen (Isambard Kingdom Brunel).
Oxford Mail article on the railways book – the book featured on the centre pages of the Oxford Mail of 11 August 2014 in a spread entitled 'Trains, plain-clothes men and royal visitors'.