Radley History Club was founded by the late Joy Alexander in May 1997 and now has some 70 members. As stated in its constitution, its aims are to:
study the history of Radley and the surrounding area
pursue any historical activity that the members may desire from time to time.
Radley History Club is a member of the British Association of Local History, Oxfordshire Local History Association and Oxfordshire Buildings Record.
The Club is run by a committee elected each year by members at the AGM in September at the start of the Club year. Speakers are invited to give talks at its monthly meetings on a range of local and historical topics. A visit or tour of a local building/place of interest is often arranged during the spring or summer. See the events listing for details of forthcoming meetings and events.
How to join
The Club year runs from the AGM in September. The subscription for new members is £12.
Use of members' personal data
The Club keeps a computer record of members' names and contact details. Personal data are used only for Club purposes to keep members up-to-date with Club matters and to disseminate information of potential interest to members. Read the Club's privacy policy.
Newsletter and programme card
A Club newsletter is emailed to members each month. It contains details of the next meeting, a short report of the previous speaker meeting, items of Club news and details of events sent to the Club of potential interest to members. There are also links to newsletters from organisations of which Radley History Club is a member.
Members also receive a printed programme card. This gives details of the talks to be given during the Club year and contact details for committee members.
Guests
You are very welcome to come along as a guest. The guest fee is £2.50.
Meetings
Meetings are held on the second Monday evening of the month (apart from August).
Speaker meetings are currently being held online by Zoom. Non-members are welcome to join us for a guest fee of £2.50 per person per meeting. Pay to join a Zoom meeting
Our normal venue is St James the Great Church, Church Road, Radley, Oxfordshire OX14 3QF. Doors open at 7 pm for a 7.30 pm start. Church website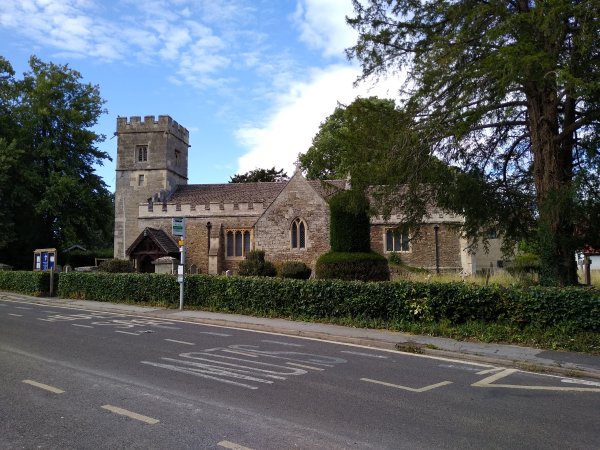 Parking is available in the car park serving Radley Church and Radley Primary School. The entrance to the car park is on the far side of the pond to the shared driveway leading to Radley Primary School and the Church Room (see map). Those with limited mobility are advised to park in the lay-by in front of the Church or on the opposite of Church Road.
Planning to come by bus?
The Oxford Bus Company's City 35 bus service stops just outside the church. The bus times are very convenient for the meetings which usually end just after 8.30 pm.
| | |
| --- | --- |
| Abingdon to Radley and back | |
| Abingdon Stratton Way | 19:08 |
| Radley Church (opposite) | 19:19 |
| Radley Church | 20:45 |
| Abingdon Stratton Way | 20:58 |
| Kennington to Radley and back | |
| Kennington (opposite Manor Grove) | 19:18 |
| Radley Church | 19:20 |
| Radley Church (opposite) | 20:43 |
| Kennington (opposite Manor Grove) | 20:45 |
Planning to come by train from Oxford?
Journey time is 6 minutes by train and then a walk of 8-10 minutes up to the church from the station. If you fancy a meal before coming to the meeting, the Bowyer Arms next to the station serves food until 9pm.
Evening trains to Radley leave Oxford at 17:07, 17:36, 18:07, 18:35, 19:07
Suitable trains back leave Radley at 20:44, 21:14, 21:43, 22:12