The Club celebrated its tenth anniversary with a major exhibition in Radley Village Hall on Saturday 12th and Sunday 13th May 2007. The exhibition featured all aspects of village life through the ages – the wedding dress seen in the photo below was worn at a Radley wedding in May 1957. The happy couple still lived in Radley and celebrated their Golden Wedding a few weeks after the exhibition.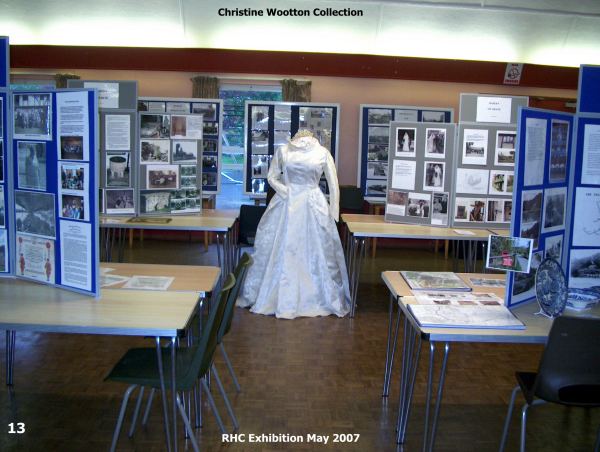 Farming was a major part of Radley's history. The exhibition featured just a few of the many items of equipment from Brian Ford's collection.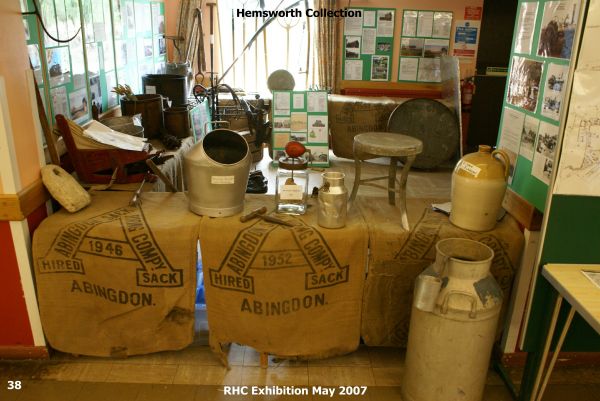 The exhibition made extensive use of material from the Club's archives with displays on well-known Radley families, Radley Church, Radley Vicarage, Radley Primary School, Radley Station, local businesses, archaeology, sports clubs, village organisations, Radley entries in the National Monuments Record, thatched cottages, farming life, the River Thames and the Wild Rose pattern of china.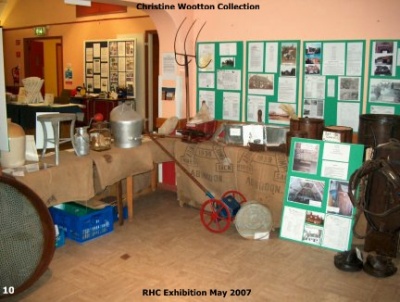 A slide show of photographs of Radley (mostly by Les Hemsworth and compiled by Stanley Baker) ran continuously throughout the course of the exhibition, attracting a 'full house' with standing room only at the back.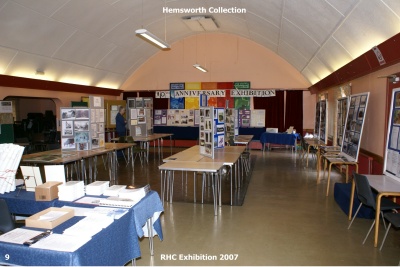 The exhibition would not have been possible without the ideas, planning and tremendous amount of work by Brian and Rita Ford. Special thanks must also go to Brian and his family for the loan of the farming exhibits for the exhibition.
The effort and enthusiasm of the project committee and Club members were also vital for the exhibition's success. As well as Brian and Rita Ford, the Club particularly wishes to thank John Homewood, Christine Wootton, Malcolm Grieve, Stanley Baker and Marian Orchard. And all the ladies who served refreshments!