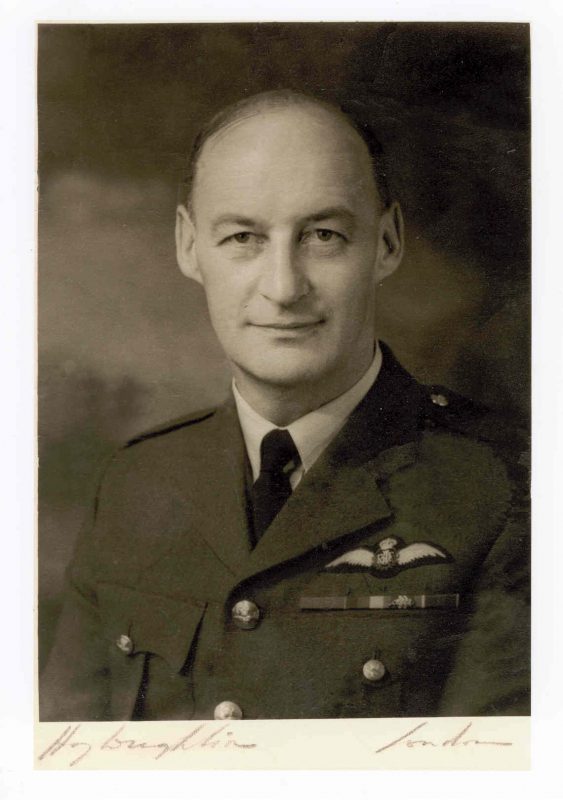 Charles Edward Stuart Lockett was born in the village of Childer Thornton on the Wirral in Cheshire in 1910. His parents were Robert Kerr Lockett and Ellen Hilda Fielden. Charles had a brother, Peter born in 1920. Later his father remarried, and he and his second wife had a daughter, Jeanetta, born in 1932.
The Lockett family had prospered in Liverpool in the early 1800s. The family firm of William and John Lockett was registered in 1833 and almost immediately formed a business association with the Martell family in France, which was unbroken for a century. They were shipowners and wine merchants, trading across the Atlantic in both directions. Charles' mother's family originated from Todmorden in Lancashire/Yorkshire. Joshua Fielden, born in 1748, was the man who started a long line of famous Fielden names. He was the founder of the Todmorden cotton spinning industry and died a Tory Quaker in 1811. One of his five sons was John Fielden MP who was a prominent reformer and sympathised with the Chartist movement. By 1832 the Fielden brothers had one of the largest textile companies in Britain. They were caring employers and had 684 power looms. John Fielden MP brought about the Factory Act of 1847 which established a ten-hour working day for all women and children.
Ellen Fielden's father was Edward Brocklehurst Fielden. His middle name reflects the fact that his mother was Ellen Brocklehurst from Macclesfield, Cheshire. The Brocklehursts made their money in silk manufacturing. Ellen's mother was Mary Ellen Knowles, the daughter of a wealthy Wigan colliery proprietor. Ellen was born at Bury Knowle House, Headington, Oxford. Her father, who was a civil engineer with the Thames Conservancy, bought the house in 1885 and extended it to accommodate his wife, four children and their many servants. In 1894 the family moved to Shropshire, first renting Longford Hall and then in 1895 buying Condover Hall.
Charles Lockett was educated at The Leas School, Hoylake, Cheshire and Aston Clinton School, Buckinghamshire. When he left school he spent three years in an aero engine factory, before joining the RAF in September 1931. Charles married Eve Mason on 17 May 1933 at the parish church in Sanderstead in Surrey; by 1935 we have evidence from Kelly's Directory for that year that the couple were living at Neat Home Farm in Radley. His occupation on the marriage certificate was given as 'Pilot Officer'. No profession is given against Eve's name. Both were residing in Sanderstead at the time of their marriage. Her father was Robert Mason, a professor; his father's profession was given as 'solicitor'. Eve's family originated from Swaffham in Norfolk. Her brother was in the RAF with Charles and this is probably how they were introduced to one another.
Charles lived at Neat Home Farm in Lower Radley from about 1935 to about 1947 except for the time he was a POW. His wife lived there during that time. She was a member of Radley Women's Institute and employed local women to help with the upkeep of the house.
Charles' career in the RAF progressed from Pilot Officer to a Flight Commander with No. 15 Squadron. Then in December 1938, as a Squadron Leader, Charles became Officer Commanding No. 226 (Bomber) Squadron, at either Harwell or Upper Heyford. On 2 September 1939, the day before the declaration of war, his squadron landed at Rheims, France, as part of No. 72 Wing of the Advanced Air Striking Force.
During the German invasion of Belgium and France, the squadron fought hard, bombing motor transport columns and other tactical targets in an attempt to delay the enemy's advance. There were large losses of aircraft at this time as the Fairey Battle planes, which they flew, were vulnerable to attack from certain angles. On 14 May 1940, the date Charles was captured, only 28 of the 63 Fairey Battles that took off made it back. He was shot down during a raid on Reims/Champagne, while flying a Fairey Battle P2267 plane, and then taken prisoner. The squadron withdrew to England in mid-June 1940, without him and many of his colleagues.
Charles was in several prisoner-of-war camps. One of the first camps he was in was the Dulag Luft (Durchgangslager der Luftwaffe) at Oberursel near Frankfurt. Almost all RAF personnel were interrogated here before being sent on to other camps. He tried to escape from the camps and, on one occasion, he managed to hide away on a ship going to neutral Sweden but was found and returned to the Germans. Probably as a result of this he was transferred to Colditz. He was in Colditz at the end of the war; he told a local resident that he would like to have seen the glider, which the prisoners had secretly made, fly but he was released before that happened.
After his release at the end of the war in 1945, Charles held various posts in the RAF before becoming, in 1955, an Air Attaché in Paris with the rank of Air Commodore.
When he retired from the RAF, on 10 May 1959 aged 49, Charles and his wife Eve, went to live in Jersey. People, who knew Charles in Jersey, remember him as a tall, thin, bald-headed man who wore spectacles. He became a member of the Royal Jersey Golf Club and a friend who played with him says he had a wonderful sense of humour. The friend used to laugh his way round the course. He and Eve were living in, by all accounts, a lovely house in Jersey in Regent Road.
Charles started a new career when he arrived in Jersey; he and a friend called Graham Miller set up the Graham Miller Co (CI) Ltd in the mid-1960s and traded as international loss adjusters. (His brother Peter had shares in it.) Charles had several directorships and became an underwriting member of Lloyds in 1960. He led a busy life in Jersey and was respected by all who knew him.
Charles Lockett died at 11.35 am on 26 August 1966, while piloting his plane on a day's visit from Jersey to Alderney. His two passengers, Dr Bill James and his wife Lady Ursula James, died with him. Detailed accounts of the accident were published in the Jersey Evening Post on 26 August and 27 August 1966. No one seems to know how the accident happened, but the post-mortems recorded death by drowning for all three. Charles was buried in Swettenham, near Congleton, in Cheshire.