Book launch: 'Radley Manor and Village'
30 November 2019 @ 11:00

-

16:00
RADLEY MANOR AND VILLAGE: a thousand year story
At the launch you will be able to buy the book (£15), view displays and enjoy refreshments provided by Radley Women's Institute.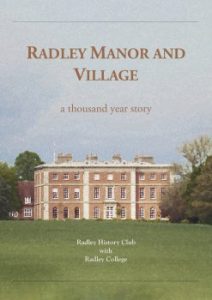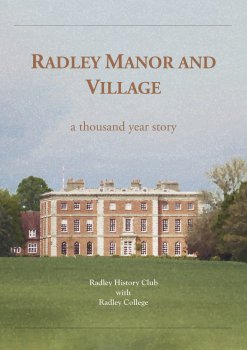 RADLEY MANOR AND VILLAGE: a thousand year story was researched and written as a collaboration between Radley History Club and Radley College's archivist.
It tells the history of Radley's manor and its relationship with the village from around the time of the Norman Conquest to the present day. It explores the changing role of the manor, the people who held it, how they lived and the power they exercised, as well as how the lives of ordinary villagers were affected by the manor.
Each chapter, divided mainly by time period, starts by describing relevant national events, enabling the reader to understand the local story as part of the bigger picture. The book also traces the themes which arise over the full thousand years, such as the impact of landownership. The changing fortunes of Radley's landowners and tenants are described in depth – with some colourful characters adding drama to the story!
The 44 illustrations and maps, 17 in colour, help to guide the reader through the story. A glossary, footnotes, tables and family trees help ensure that terms and relationships are explained and that the story is rooted firmly in evidence.
The book should be of interest both to local people and those researching wider manorial history.
Price: £15 at the launch and then from Radley Village Shop
To order a copy, please contact Joyce Huddleston (publications@radleyhistoryclub.org.uk) for details of postage & packing costs and how to pay. Online ordering will be available from 30 November 2019.